Carpet cleaners Leeds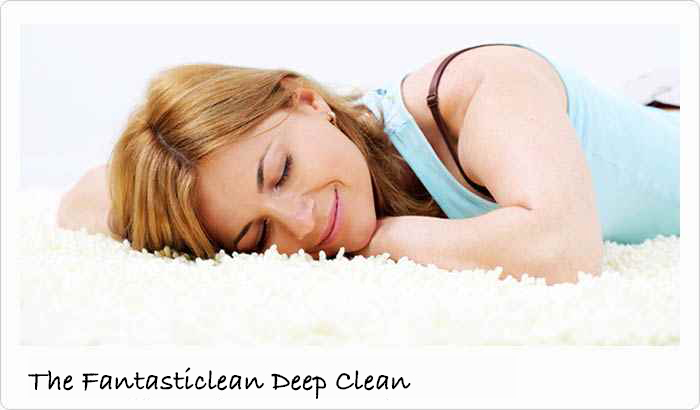 For carpet cleaning in Leeds trust the experts
If you really want great looking, stain-free, deep cleaned carpets then look no further. Our 12 step carpet cleaning process will give you exactly that!
Your freshly cleaned, great smelling carpets really will put a smile on your face and will also make your home far more inviting to both your friends and family.
Your carpet cleaning guarantee - explained
When your carpet is cleaned by Fantasticlean you're always covered by our 100% money back guarantee. In simple terms this means that if you're not happy with the cleaning result then you don't pay – obviously we will do our very best to rectify any problems, but if you have a genuine grievance that the work is not up to standard or you're disappointed in any way then you will not be charged!
Also, all of our work is guaranteed to not 'Rapidly Re-soil' shortly after cleaning. This means that if the cleaning has been carried out to a professional standard then your carpet should remain looking
good for 12 months or so. This often happens if carpets aren't cleaned correctly using the correct choice of cleaning solution.
Will professional carpet cleaning cost a fortune?
Definitely not! Some of our customers have actually told us we should be charging more (unfortunately after they have paid).
We always ensure our prices are very competitive and make a point of providing good old fashioned value for money while still delivering a high standard of service all backed up by our guarantee.
5 Reasons to call Fantasticlean for your carpet cleaning:
Safe:

We only use non-toxic carpet cleaning solutions which are designed to give 'you' a great carpet clean without any potential harmful effects. (which can be associated with some cheap cleaning products)

Professionally trained:

Fantasticlean are trained to current industry standards, with certification available. This ensures that you get the best quality carpet cleaning service possible, with no chance of soaked or shrunk carpets or other similar 'accidents' to worry about!

12 Step cleaning process:

Your carpets will be cleaned using our 12 step professional carpet cleaning process. This is designed around the requirements of PAS (Publicly Available Specification) 86:2008 which is a British standards institute document developed to ensure the cleanest carpets possible.

Fully Insured:

For your total peace of mind Fantasticlean are fully insured. This includes both public liability and employer's
'

FREE'

A Fantasticlean stain removal kit with any carpet cleaning service!  A handy kit which contains everything you're likely to need in the battle against carpet stains and spills!
Contact us today for a friendly no obligation quotation

To find out more about our highly competitive carpet cleaning service, call us for a free no obligation quote on 0113 8800 432 - 07891 911065, or please complete our contact form.
*Source NCCA