Upholstery cleaners Leeds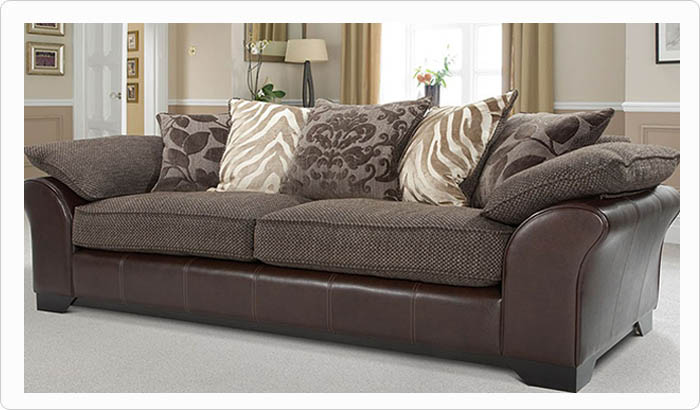 Your sofa professionally cleaned by qualified operators
Whether its chairs, sofas, couches or settees, Fantasticlean can restore them all back to their former glory! No matter how grubby your sofa may be Fantasticlean has the knowledge and skills to get your furniture looking its absolute very best.
You and your family will love your freshly cleaned sofa. Not only will it look and smell great but all those annoying spots and stains will be completely removed.
Why choose us to clean your Sofa?
Your sofa will be cleaned using specialist fabric cleaning equipment that deep cleans your sofa whilst leaving it as dry as possible. This means that your sofa fabric is 'sit-down-dry' within hours, and definitely not days!
Our safe, non-toxic cleaning solutions are formulated to give you a deep-down clean without any potential side effects.
We're trained to clean a wide range of fabrics, including, wool, velvet and various cottons and always use the most effective cleaning method suitable for your particular fabric type.
. A fabric deodoriser is included (if desired), which will give your sofa a lovely clean fresh smell as well as killing a range of common germs.
A reliable and punctual service. You will definitely not be let down at the last minute and all appointments are to the nearest half hour. If for some reason we are delayed then we will let you know and not keep you guessing.
Lastly, you'll receive a

'FREE'

stain and spill removal kit with any Sofa clean!
Your Sofa Cleaning guarantee explained:
When your sofa is cleaned by Fantasticlean you're always covered by our 100% money back guarantee. In simple terms this means that if you're not happy with the cleaning result then you don't pay – obviously we will do our very best, but if you have a genuine grievance that the work is not up to standard or you're disappointed in any way then you will not be charged!
Also, all of our work is guaranteed to not 'Rapidly Re-soil' shortly after cleaning. This means that if the cleaning has been carried out to a professional standard then your sofa should remain looking good for 12 months or so.
Quality sofa cleaning that doesn't cost the earth.
We ensure our prices are always competitive and make a point of providing good old fashioned value for money while still delivering a high standard service all backed up by our guarantee. Due to the fact that no two suites are the same.
Contact us today for a free no obligation quotation

To find out more about our highly competitive upholstery cleaning service, call us for a free no obligation quote, on 0113 8800 432 - 07891 911065, or please complete our contact form.